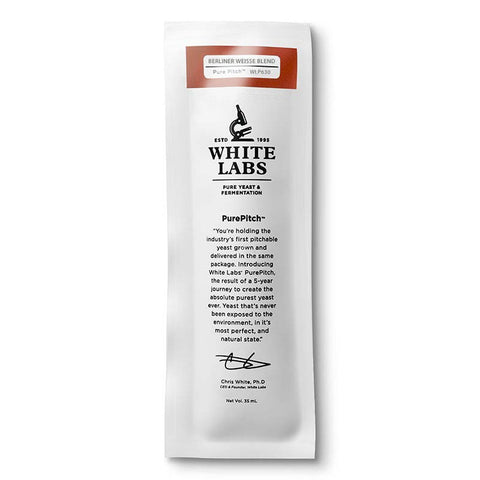 White Labs Berliner Weisse Yeast WLP630
A blend of a traditional German Weizen yeast and Lactobacillus to create a subtle, tart, drinkable beer. Can take several months to develop tart character. Perfect for traditional Berliner Weisse.
Adding an ice pack for each tube or packet of liquid yeast in your order will reduce the effect of heat on your yeast during transit. Ice packs are an inexpensive insurance policy.
Attenuation:
73-80 %
Flocculation:
Medium
Optimum Ferment Temp:
68- 7 2 °F
Alcohol Tolerance:
5-10%
---
We Also Recommend
---