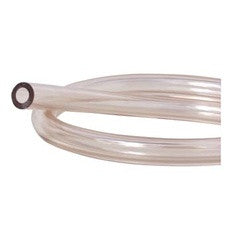 Beverage Tubing 1/4" ID
Sold by the foot. 1/4" is used in beer lines that are 10-25' in length. It is also used as gas line when you want a really tight fit, particularly with homebrew quick disconnects. Soak 1/4" line in hot water before atttaching to larger 5/16" fittings.

Technical Specifications: 1/2" Outer Diameter. 1/4" line provides .65 lbs of restriction per foot. Ideally pounds of resistance should equal pounds of applied pressure. 1/4" line holds 1/3 of an ounce per foot. Made from PVC.
---
We Also Recommend
---