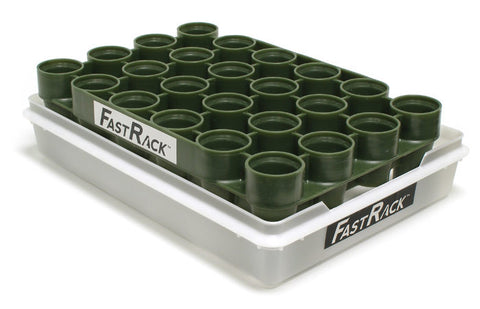 FastRack - 1 FastRack & 1 Tray
The FastRack is the cleanest way to drain, stack, and store your empties!  When bottling, use the FastRack to dry out your bottles after sanitizing, and have them ready at hand to fill with your delicious homebrew!  The FastRack is very condense and takes up far less space than a bottle tree.  Use this post consumption as well to help keep all of your bottles in one place ready for rinsing.  This is an extremely sturdy system, and even when stacked over 4 levels tall, maintains stability! 
No Contact inside the bottles
FastRacks are stackable - Empty or Full
Faster & more compact than a Bottle Tree (espically when not in use)
Dishwasher safe & Made in the USA
Colors will vary!
---
We Also Recommend
---