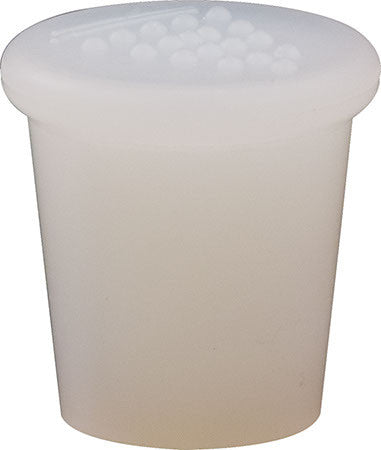 Silicone Bung for Carboys #7 Solid
Solid Silicone bung that will fit a 3,5,6 or 6.5 gallon glass carboy or 500ml flask.
The silicone is very pliable, making for a great seal. They are also very easy to clean and sanitize.
The top measures 1 1/2" wide and the bottom is 1 1/8" wide.
We always recommend measuring your carboy's bung hole prior to purchasing. 
A great, economical choice!
---
We Also Recommend
---