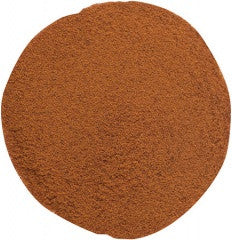 Tannin Complex
Enological tannins offer the winemaker the possibility to add refined, highly-bindable tannin to your wine at any stage during the process. Benefits can include increased structure and mouthfeel, color stabilization, stability, anti-oxidative qualities, and overall complexity. Tannins can reduce vegetal/herbaceous characteristics and perceived astringency.

Aging tannins
Tannin Complex is a tannin that is added post fermentation to improve the overall structure and to help protect the wine from oxidation during aging. It is composed of proanthocyanidins and ellagic tannins that integrate easily into young wines. Tannin Complex was specially developed to add structure and a soft mid palate to premium red wines without harshness or a forward oak finish. It can also enhance the varietal fruit character while adding complexity to the finish. Helps stabilize wines by improving the polyphenolic composition. It is especially useful when aging wines in older tannin-leached barrels and with full, fruity, lower tannin varietals like Syrah and Zinfandel.

To Use:
While racking or stirring, add Tannin Complex to the wine incrementally. Mix well to ensure homogeneity. Final addition should be made 3-6 weeks before bottling to allow for complete polymerization and settling. Use at the rate of 0.20-1.14 g/gal (5-30 g/hL) prior to aging.

A rough approximate of weight is 1 tsp = 3.1 grams. We highly recommend using a scale to weigh the product for an accurate dose. We do not recommend relying on these rough conversions for accurate dosage rates.
---
We Also Recommend
---