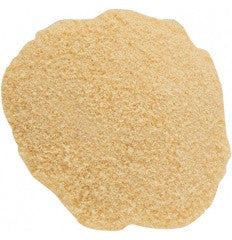 Tannin FT Blanc Soft
Enological tannins offer the winemaker the possibility to add refined, highly-bindable tannin to your wine at any stage during the process. Benefits can include increased structure and mouthfeel, color stabilization, stability, anti-oxidative qualities, and overall complexity. Tannins can reduce vegetal/herbaceous characteristics and perceived astringency. We offer four types of oenolgical tannins, two for use during fermentation, and two for use during the aging phase.
Protection & Improved Structure!
Designed for white/rose wine fermentations (including fruit wines and mead), Scott'Tan FT Blanc Soft is a specially formulated, colorless tannin derived from Gall Nuts. When used at the beginning of the fermentation, FT Blanc Soft helps provide protection from oxidation so more of the wines delicate aromas and flavors are preserved. In addition, FT Blanc Soft's continual bonding going on throughout the fermentation improves mouthfeel and help significantly reduce or eliminate vegetal/herbaceous characters and bitterness. FT Blanc Soft imparts a perception of sweetness without contributing any sugars, along with a low-level, beneficial minerality. Note: FT Blanc Soft can also be used as an ageing tannin post-fermentation as well!
To Use
Add directly to the grapes at the crusher or to the juice/wine. Mix thoroughly to ensure homogenization.
Note:
If using FT Blanc Soft as an aging tannin, final addition should be made 3-6 weeks before bottling to allow for complete polymerization and settling.
Recommended dosage rate: 0.2-0.6 g/gal (5-15 g/hL)
A rough approximate of weight is 1 tsp = 2.3 grams. We highly recommend using a scale to weigh the product for an accurate dose. We do not recommend relying on these rough conversions for accurate dosage rates.
---
We Also Recommend
---