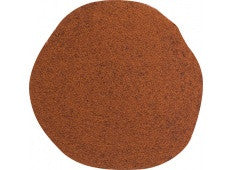 Tannin FT Rouge
Fermentation Tannins lend long-term stability to your wine by laying the right foundation during fermentation.
Scott'Tan FT Rouge is composed of exotic wood and chestnut tannins. Designed specifically for North American red wine fermentations. Benefits can include increased structure and mouthfeel, color stabilization, stability, anti-oxidative qualities, and overall complexity. Tannins can reduce vegetal/herbaceous characteristics and perceived astringency.
To Use:
Sprinkle directly onto must and either mix well with your punch down tool or pump over to ensure thorough mixing. If adding to the wine post-fermentation we recommend allowing 3-6 weeks for full integration before racking, fining, filtering or bottling. If being used in conjunction with one another, tannins should be added 6-8 hours after the addition of the enzymes or you run the risk of having the tannins reacting with and removing the enzymes before they have had a chance to do their job!
Recommended dosage rate: 0.8-1.9 g/gal. Use at an initial rate of 1.3 gram per gallon during punch down/pump over. If you want additional tannin add at a rate of .25 g/gal.
A rough approximate of weight is 1 tsp = 2.4 grams. We highly recommend using a scale to weigh the product for an accurate dose. We do not recommend relying on these rough conversions for accurate dosage rates.
Unopened the shelf life is 5 years at 18C (65F).
---
We Also Recommend
---