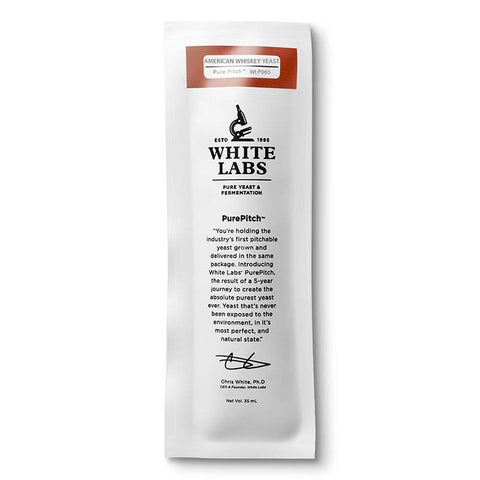 White Labs American Whiskey Yeast WLP065
Yeast strain that produces low ester profile and moderate fusel oils. Temperature and alcohol tolerant and suitable for American-style whiskey using barley or corn base. Also used in high-gravity beers.
Adding an ice pack for each tube or packet of liquid yeast in your order will reduce the effect of heat on your yeast during transit. Ice packs are an inexpensive insurance policy.
Attenuation:
76-82 %
Flocculation:
Medium
Optimum Ferment Temp:
75-82 °F
Alcohol Tolerance:
High
---
We Also Recommend
---