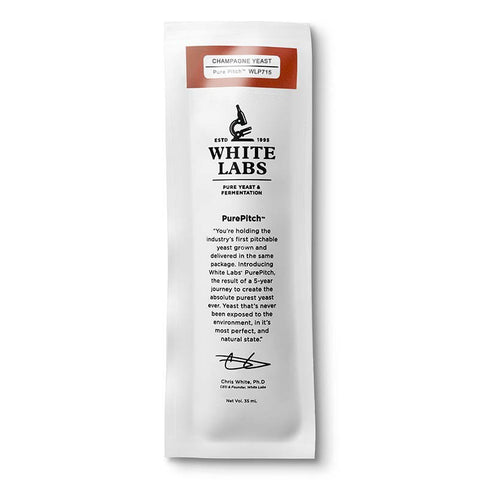 White Labs Champagne Yeast WLP715
Classic yeast that is neutral in character, and a strong fermenter. Great for use in wine, cider and mead allowing the character of the fermentables to become prominent flavors.
Adding an ice pack for each tube or packet of liquid yeast in your order will reduce the effect of heat on your yeast during transit. Ice packs are an inexpensive insurance policy.
Optimum Ferment Temp:
70 - 75 °F
Alcohol Tolerance:
Very High (Over 15%)
---
We Also Recommend
---