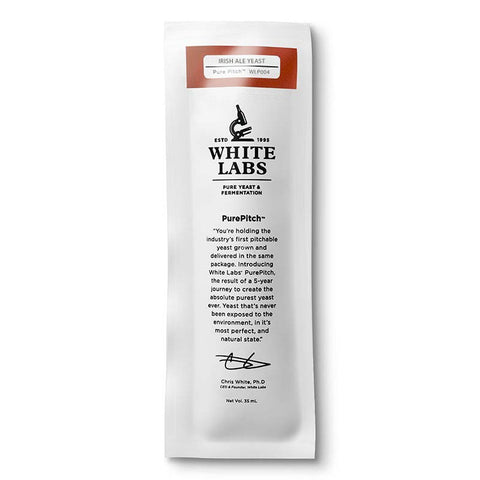 White Labs Irish Ale Yeast WLP004
This is the yeast from one of the oldest stout producing breweries in the world. It produces a slight hint of diacetyl, balanced by a light fruitiness and slight dry crispness. Great for Irish ales, stouts, porters, browns, reds and a very interesting pale ale.
Adding an ice pack for each tube or packet of liquid yeast in your order will reduce the effect of heat on your yeast during transit. Ice packs are an inexpensive insurance policy.
Attenuation:
69-74%
Flocculation:
Medium to High
Optimum Ferment Temp:
65-68°F
Alcohol Tolerance:
Medium-High
---
We Also Recommend
---