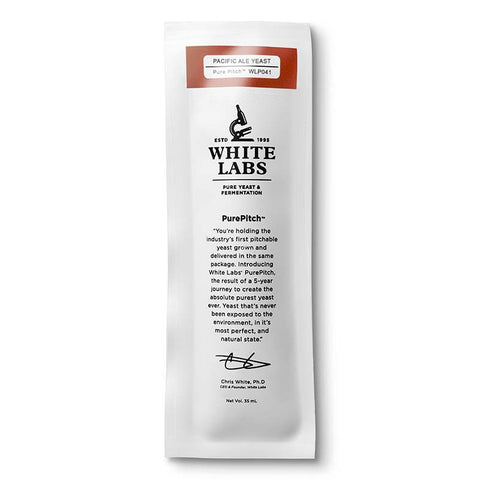 White Labs Pacific Ale Yeast WLP041
A popular ale yeast from the Pacific Northwest. The yeast will clear from the beer well, and leave a malty profile. More fruity than WLP002, English Ale Yeast. Good yeast for English style ales including milds, bitters, IPA, porters, and English style stouts.
Adding an ice pack for each tube or packet of liquid yeast in your order will reduce the effect of heat on your yeast during transit. Ice packs are an inexpensive insurance policy.
Attenuation:
65-70%
Flocculation:
High
Optimum Ferment Temp:
65-68° F
Alcohol Tolerance:
Medium
---
We Also Recommend
---