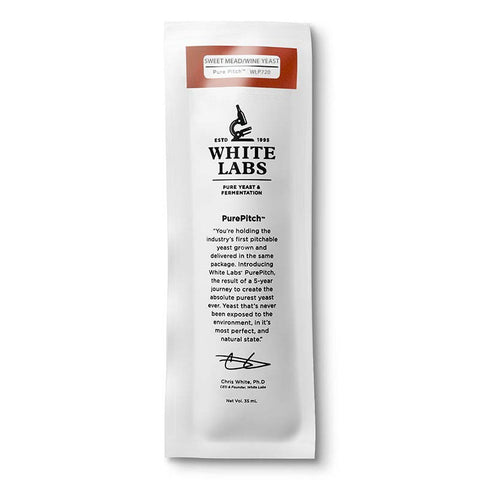 White Labs Sweet Mead / Wine Yeast WLP720
A wine yeast strain that is less attenuative than WLP715, leaving some residual sweetness. Slightly fruity and will tolerate alcohol concentrations up to 15%. A good choice for sweet mead and cider, as well as Blush wines, Gewürztraminer, Sauternes, Riesling.
Adding an ice pack for each tube or packet of liquid yeast in your order will reduce the effect of heat on your yeast during transit. Ice packs are an inexpensive insurance policy.
Attenuation:
< 75 %
Flocculation:
Low
Optimum Ferment Temp:
70-75 °F
Alcohol Tolerance:
15%
---
We Also Recommend
---