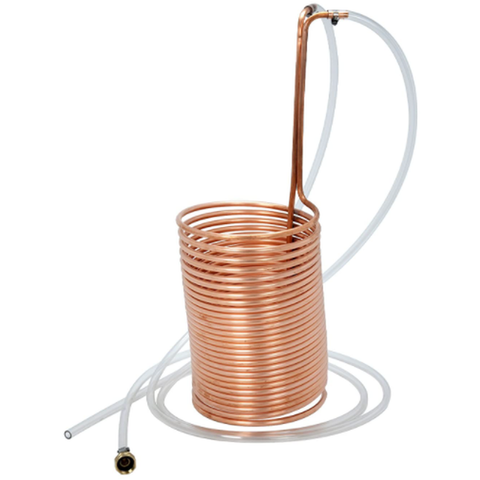 Wort Chiller 70' x 3/8" with Tubing
Cooling your wort to pitching temperature quickly helps reduce the likelihood of infection and produces more cold break, which results in a clearer beer.  With 280% more surface area than a 25' wort chiller, these 70' Polar Ware immersion wort chillers will cool down your wort rapidly.  They are made from 3/8" copper - the most efficient material to use for heat transfer applications such as this.  Includes vinyl hoses and brass faucet fitting on the "IN" side.  
Perfect for cooling 10-20 Gallons of wort!
70 feet of 3/8" copper tubing.  9" coil diameter x 24.5" overall height.  Copper coil height is 13".
MADE IN THE USA BY POLAR WARE!
---
We Also Recommend
---